A large 22ct gold Cadbury's 'Conundrum' egg, by Garrard & Co...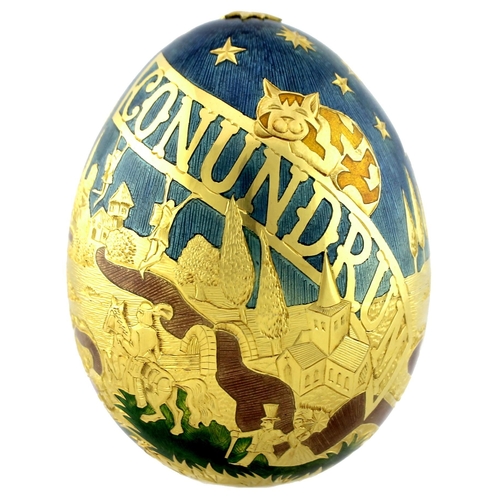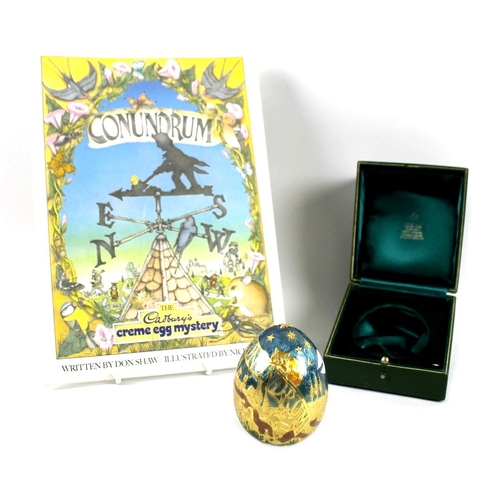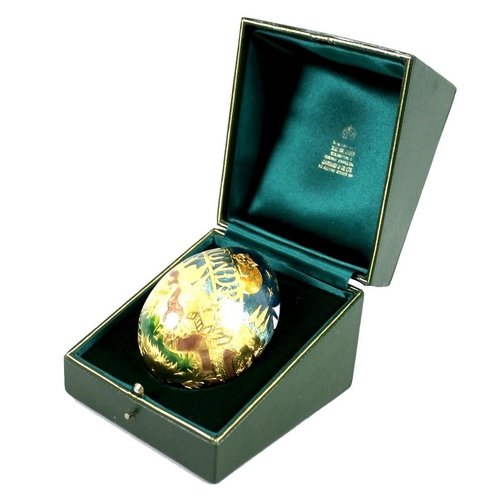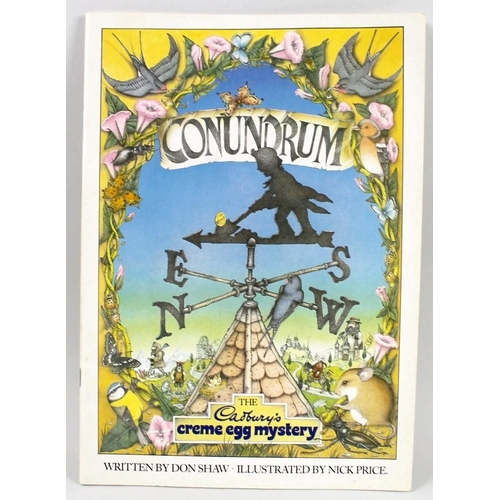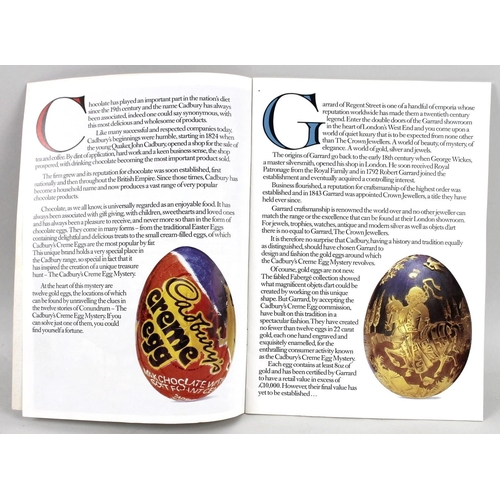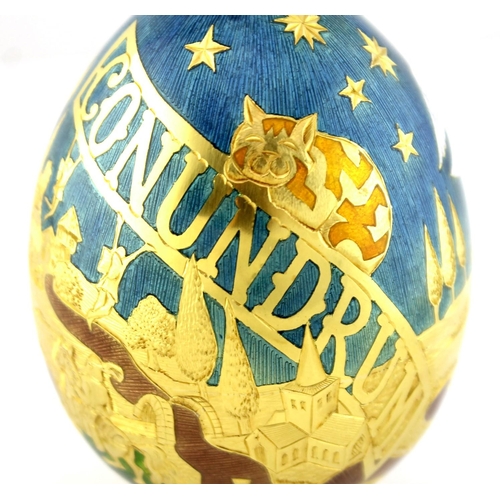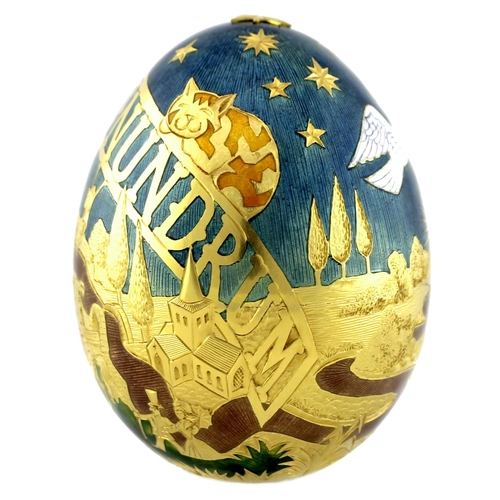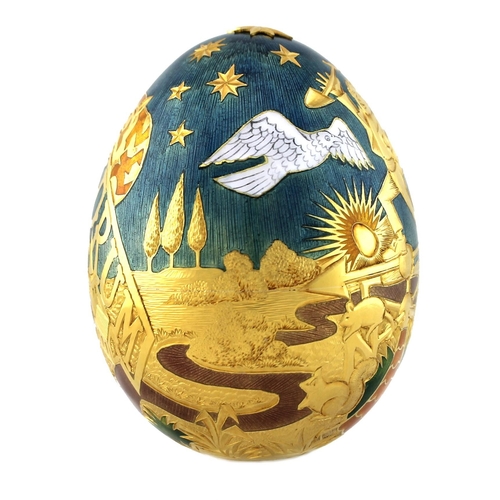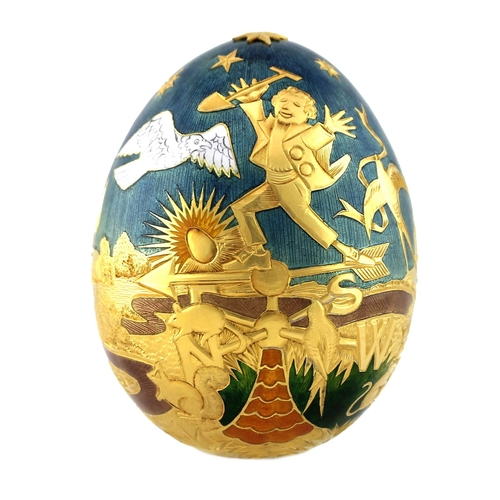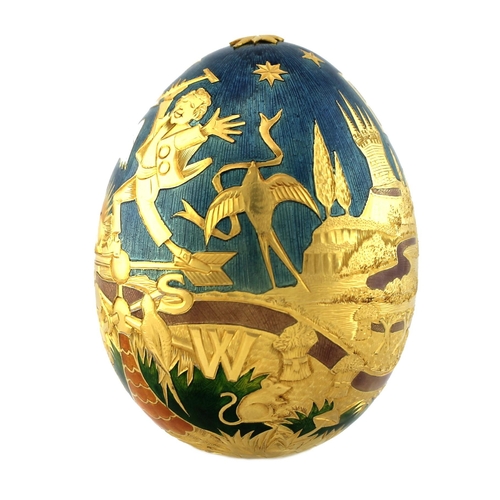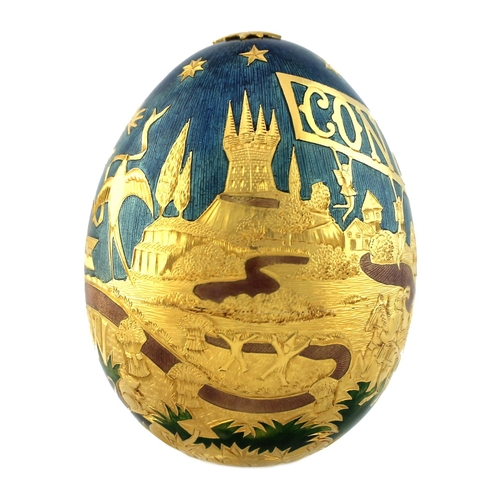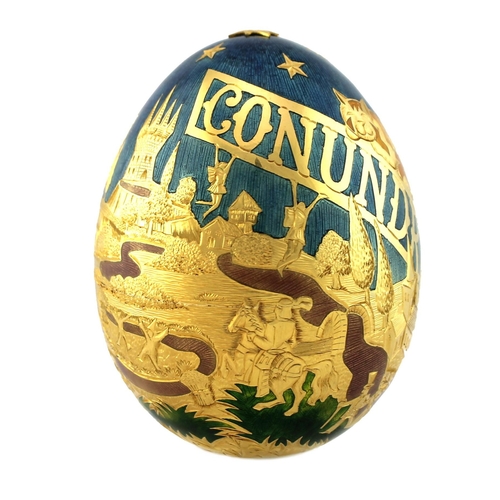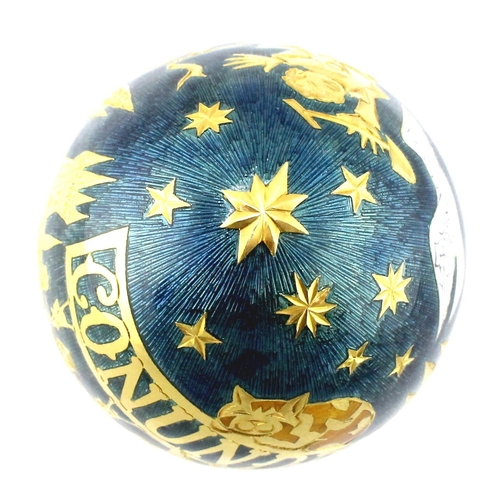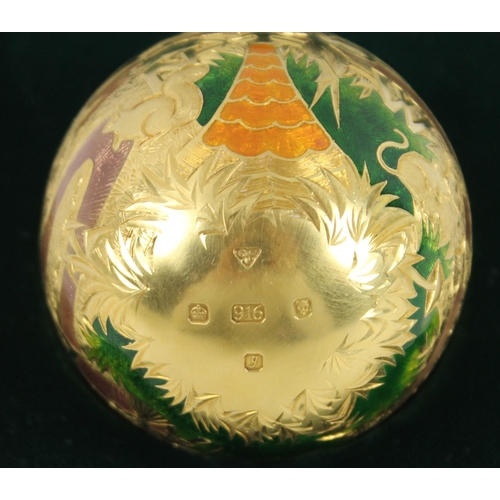 A large 22ct gold Cadbury's 'Conundrum' egg, by Garrard & Co, London, finely engraved and enamelled in translucent green, blue, orange and white, with various imagery including a cat, weather vane, stars, mice, a castle and a treasure hunter finding a golden egg, hallmarked for Garrard & Co, London 1983, total weight 323.6 grams, 63.5 by 83.0mm high, in original presentation box, and with a copy of Conundrum, The Cadbury's Creme Egg Mystery, written by Don Shaw, illustrated by Nick Price, pub. Hamlyn, 1984. (2)

Provenance: In 1983 Cadbury's ran a hugely popular treasure hunt for twelve golden eggs hidden across the country, the Conundrum book written by Don Shaw composed of twelve paintings and accompanying verses containing clues to the whereabouts of twelve buried caskets, when found these caskets contained a 'certificate of ownership' with a telephone number which the finder called to claim a 22 carat gold egg created by Garrard.

Unbeknownst to the public a thirteenth egg was made, larger and heavier than the others, with a design encompassing the twelve riddles and the nationwide search for the golden eggs, which was presented to one lucky Cadbury's retailer from the UK; this is that thirteenth egg. It was originally sold by Batemans on behalf of the original recipients in July 2017 for a hammer price of £17,200; the buyer has sadly since passed away and his family have decided to offer it for sale again with Batemans of Stamford.
Auction Date:
19th Feb 2021

at 4pm



Fees apply to the hammer price:
Room and Absentee Bids:
20% inc VAT*
Online and Autobids:
23.6% inc VAT*
*These fees include buyers premiums and internet surcharges.
Please see the
auctioneers terms & conditions
for more information
Other Lots in this Auction
Sale Dates:
19th Feb 2021 4pm (Lots 1 to 137)

Telephone(s):
01780 766466