An Edward VII 9ct gold medallion, of circular form with a ce...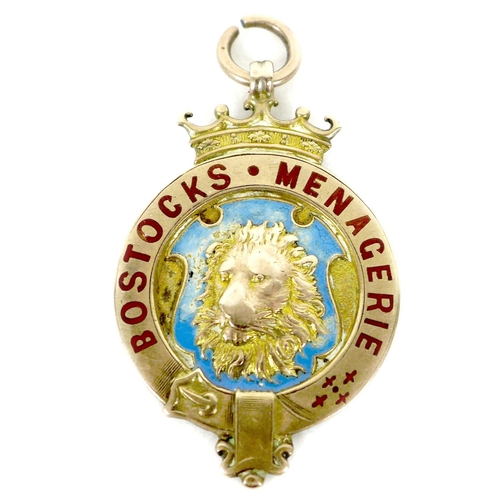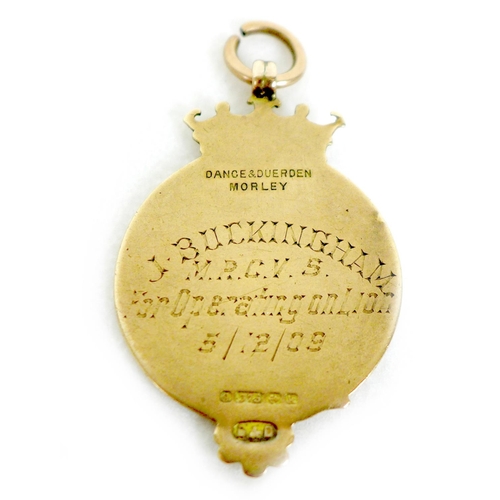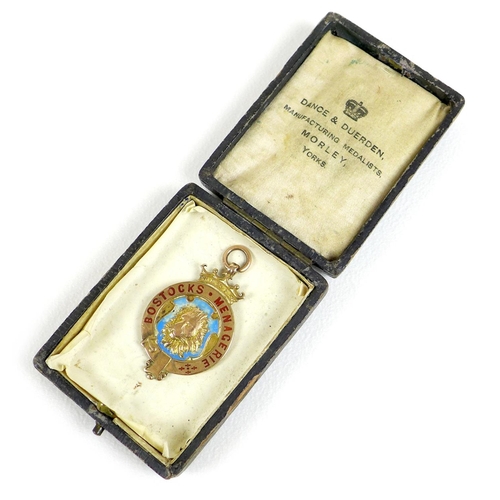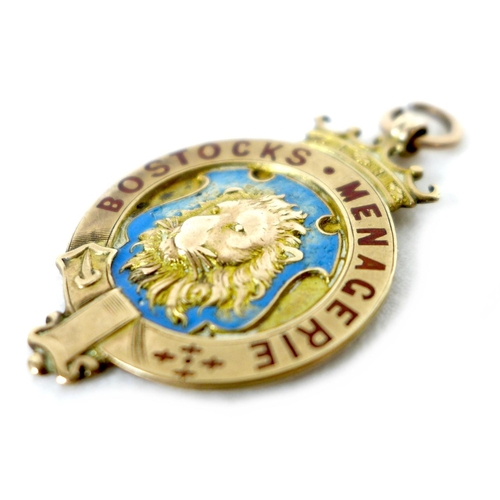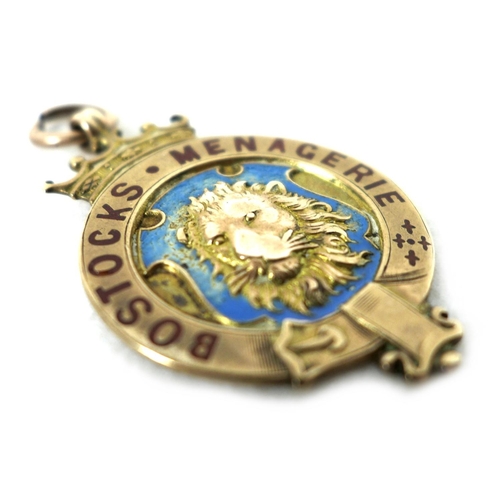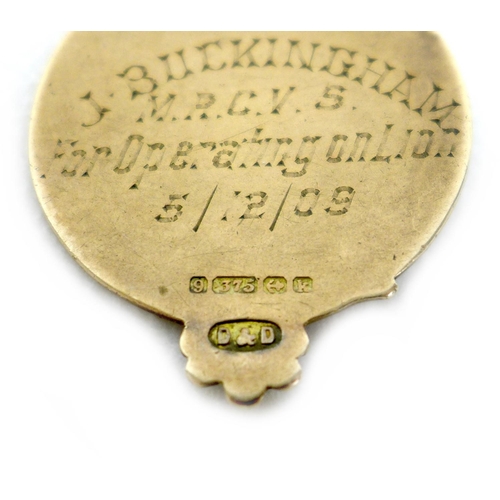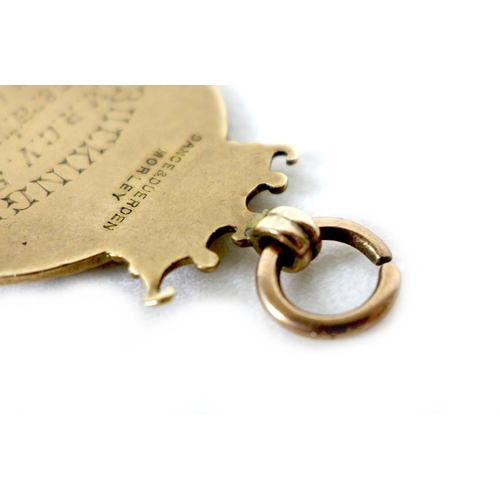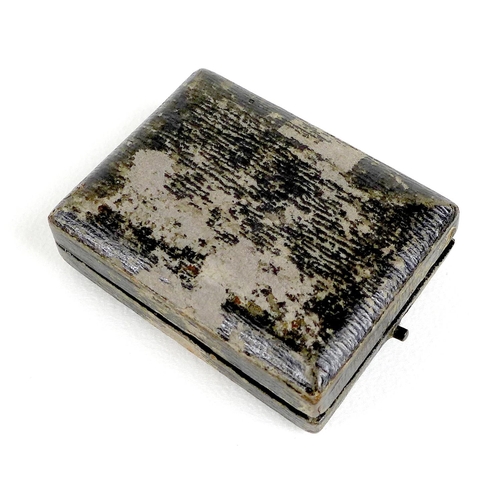 An Edward VII 9ct gold medallion, of circular form with a central relief cast and pale blue enamelled shield depicting a lion's head, surrounded by a belt form banner inscribed 'Bostock's Menagerie', and surmounted by a crown, with jump ring, the reverse engraved 'J. Buckingham M.R.C.V.S. For Operating on a Lion 5/12/09', Dance & Duerden, Birmingham 1909, 8.6g, 41 by 27mm, in black presentation box branded for Dance & Duerden, Manufacturing Medallists, Morley, Yorks.
Notes: Bostock's Menagerie was a travelling zoo founded in about 1883 by Edward Henry Bostock following his time with his famous father James Bostock working at Bostock and Wombwell's - one of Britain's largest and most famous travelling menageries of the Victorian period. By 1900, James' grandson Frank Bostock was in charge, he was just as ambitious as his grandfather and became something of an expert on big cats and claims to be the trainer who discovered that these beasts were wary of the underside of a chair. Frank had travelled to America, settling in Brooklyn, New York, in 1893 and is credited with pioneering the touring carnival business in the USA. On his return to England he took a huge jungle touring exhibition on the road, but sadly he died of influenza in 1912, at the age of 46. The front page of the World's Fair Newspaper announced that 'England's Greatest Showman' had died.
This medallion was awarded to the vendors Grandfather who was a Veterinary Surgeon and had been asked to attend to one of the lions - evidently he managed to carry out the requested operation, a rather risky job at the business end of the 'King of Beasts'!
Auction Date:
21st May 2021

at 4pm



Fees apply to the hammer price:
Room and Absentee Bids:
20% inc VAT*
Online and Autobids:
23.6% inc VAT*
*These fees include buyers premiums and internet surcharges.
Please see the
auctioneers terms & conditions
for more information
Other Lots in this Auction
Sale Dates:
21st May 2021 4pm (Lots 1 to 328)

Telephone(s):
01780 766466