An 18ct gold 1936 Royal Humane Society Stanhope medal for br...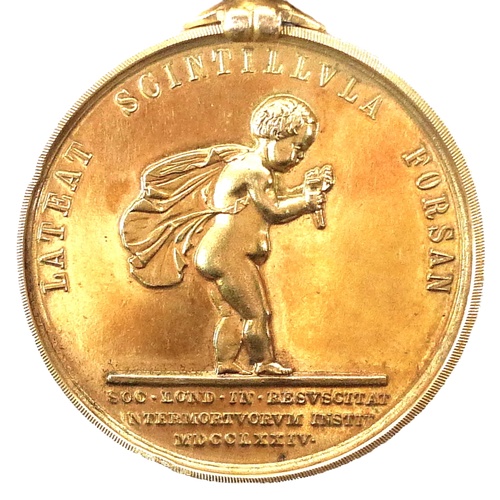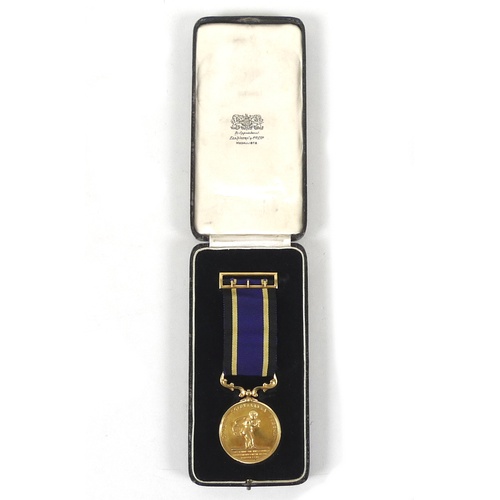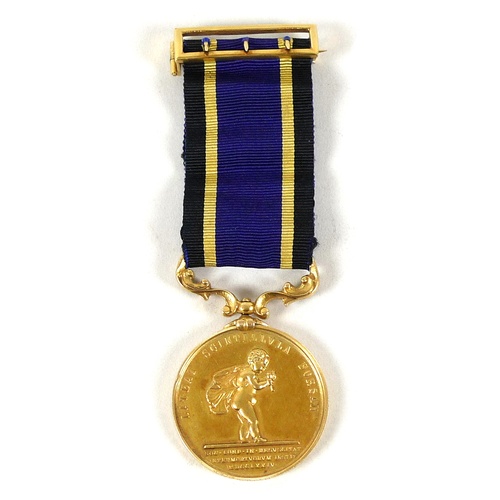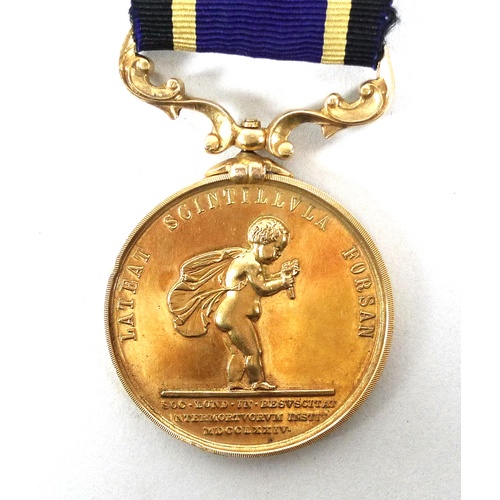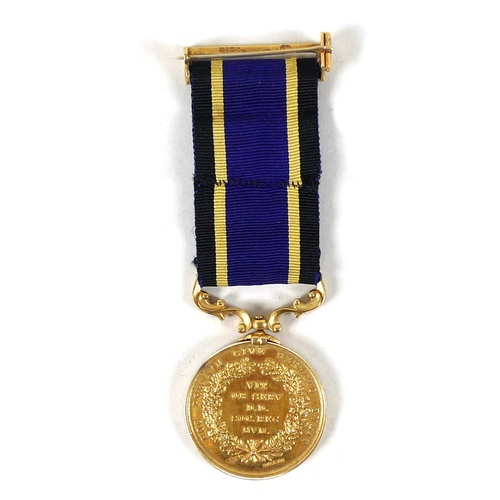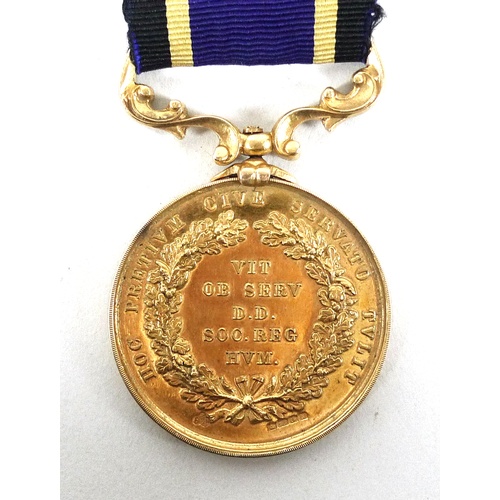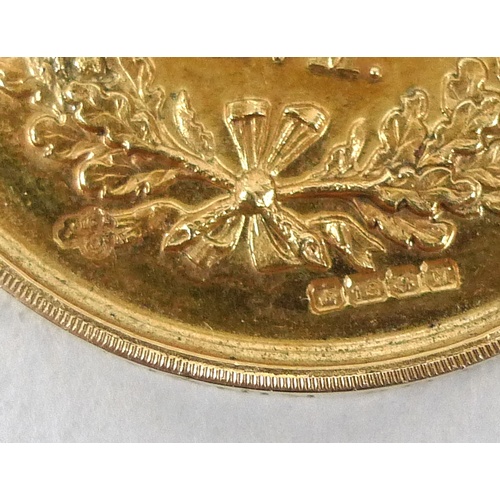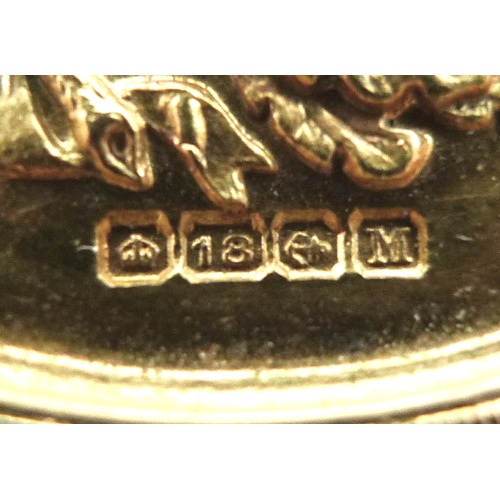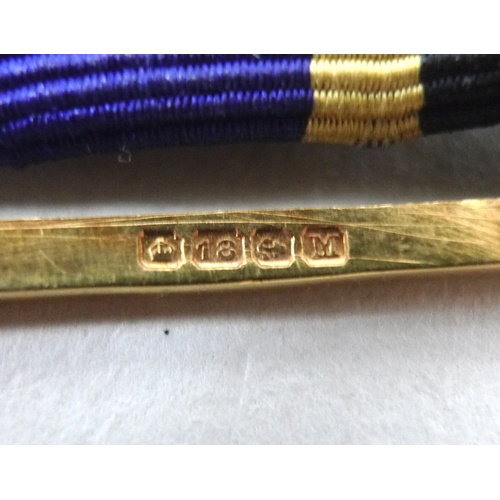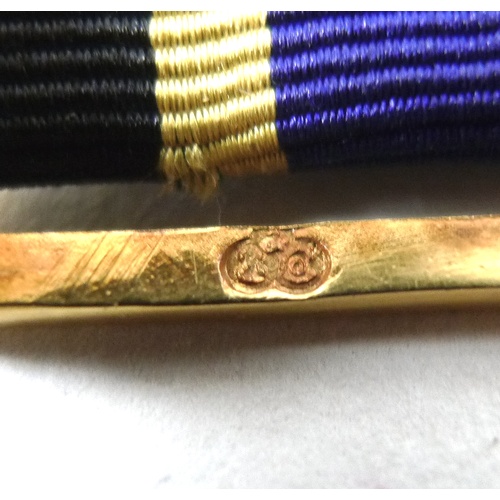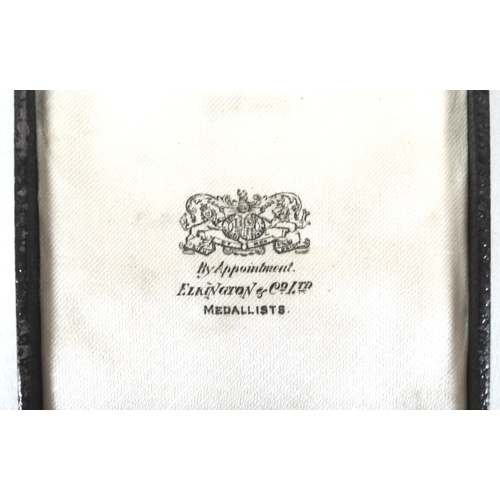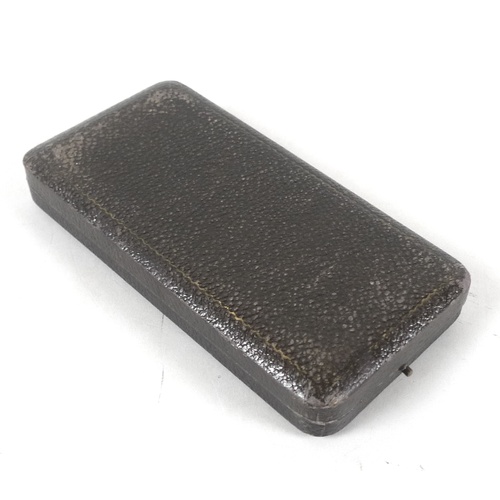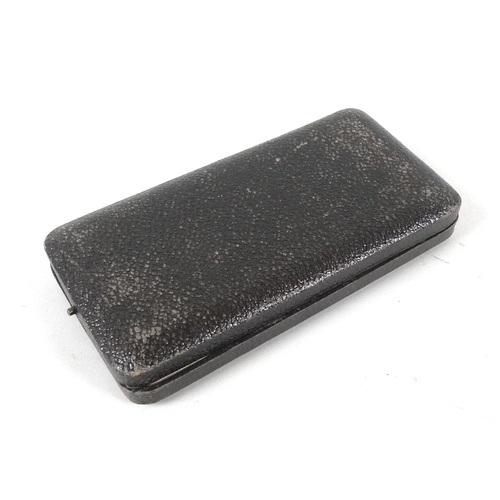 An 18ct gold 1936 Royal Humane Society Stanhope medal for bravery, awarded to Noel Augustus Kinch, for saving another man at sea amid dangerous conditions, as succinctly reported by F.W. Grisewood on behalf of the BBC Radio National programme in 1937 "Noel Kinch, a deep-sea fisherman, was awarded the Stanhope Gold Medal for the bravest deed of 1936. He rescued a drowning shipmate off the coast of Iceland, and had to fight a shark with his right hand for forty minutes while he held the man, whose life he saved, in his left." (https://genome.ch.bbc.co.uk/page/fabf77676fb0446f9fbc779db8538e47)
Cast obverse with a cherub trying to re-kindle the flame of life, inscribed around the edge 'Lateat Scintillula Forsan', and centred by 'Soc Lond in Resuscitat Intermortuoerum Instit MDCCLXXIV', to the reverse with a wreath centered by an inscription 'Vit Ob Serv DD Soc Reg HVM' and around edge 'Hoc Pretium Cive Servato Tulit', the rim engraved 'Noel Augustus Kinch, 13th Aug 1936', on a blue, yellow and black striped ribbon, clasp and medal hallmarked Elkington & Co, Birmingham 1936, 38.5mm diameter, 53.3g total, in an Elkington & Co branded black velvet lined and fitted case, 7.5 by 15 by 2cm.
Provenance: vendor is the direct descendant of the recipient.
Notes: with a copy newspaper article describing the shark attack for which this medal was awarded.
More Information
In good condition but with indentation to one side from a knock at some point. Wear to outside of case.
Auction Date:
7th Mar 2020

at 10am



Fees apply to the hammer price:
Room and Absentee Bids:
5% inc VAT*
Online and Autobids:
8.6% inc VAT*
*These fees include buyers premiums and internet surcharges.
Please see the
auctioneers terms & conditions
for more information
Other Lots in this Auction
Sale Dates:
7th Mar 2020 10am (Lots 1 to 330)

Telephone(s):
01780 766466