A throttle pedal quadrant bracket from Donald Campbell's 'Bl...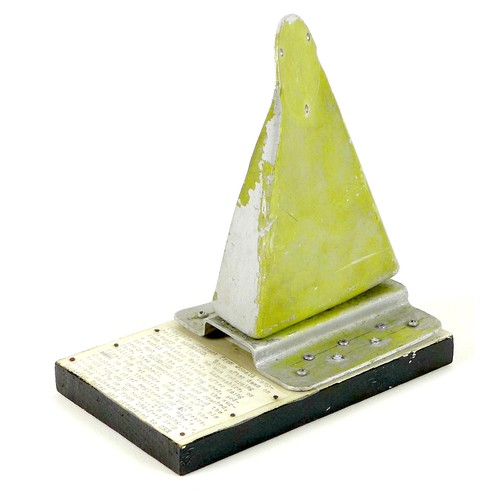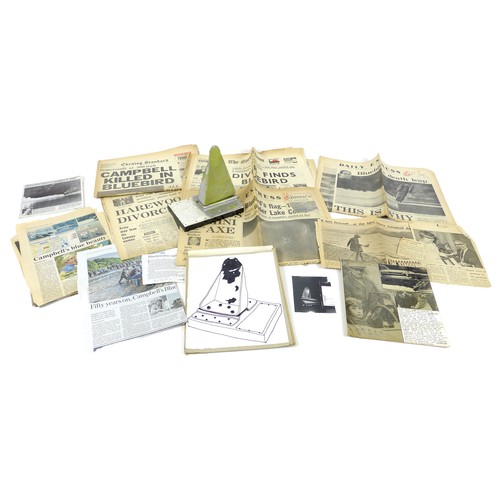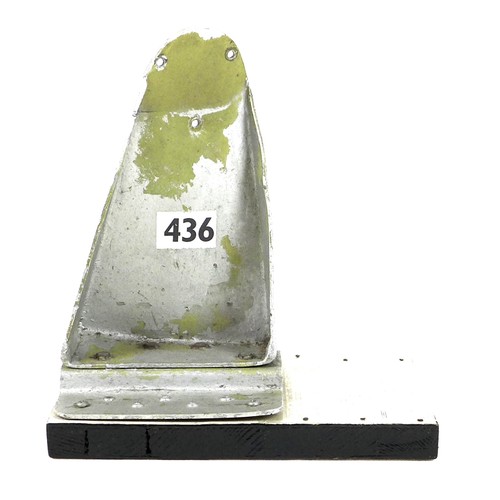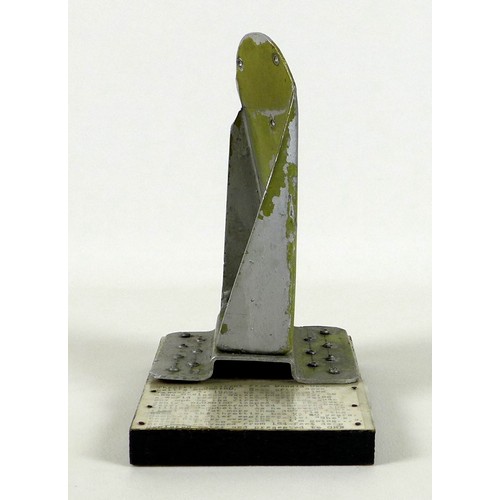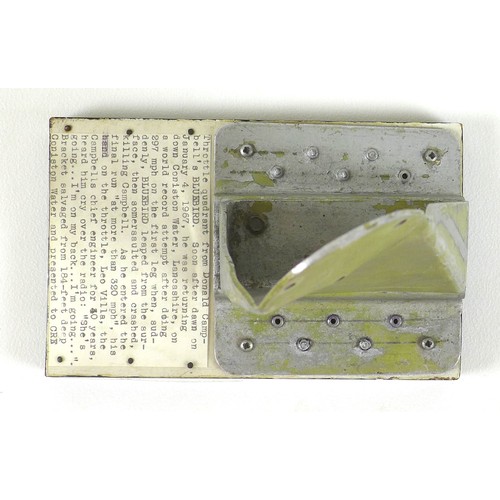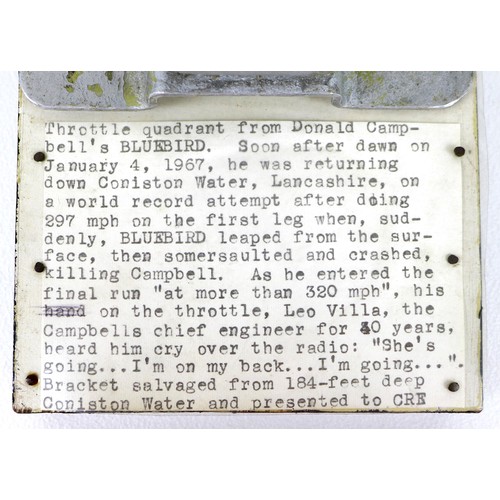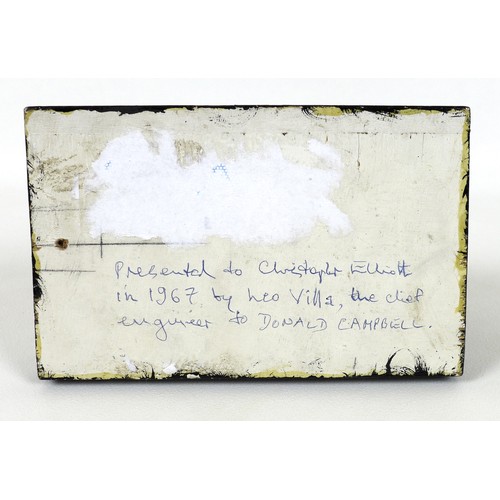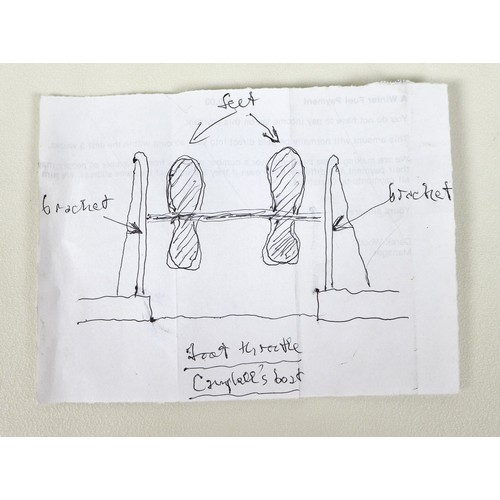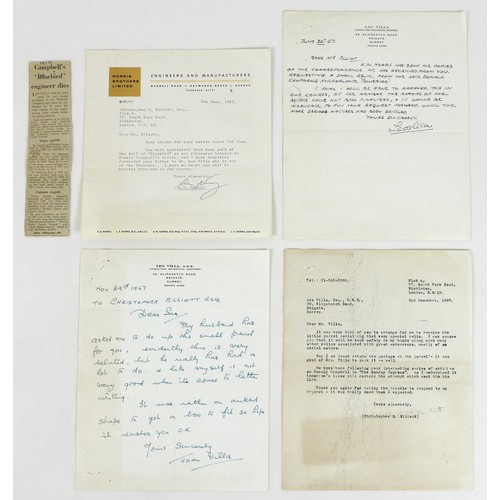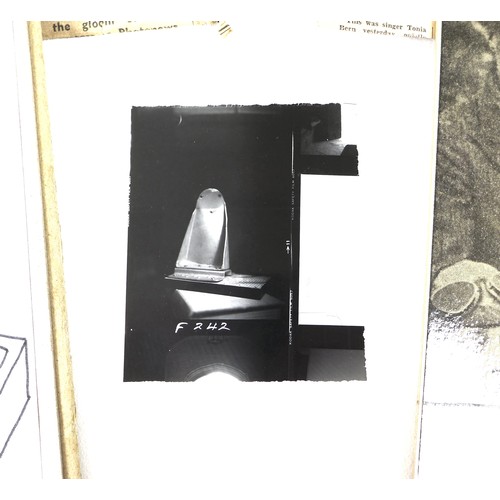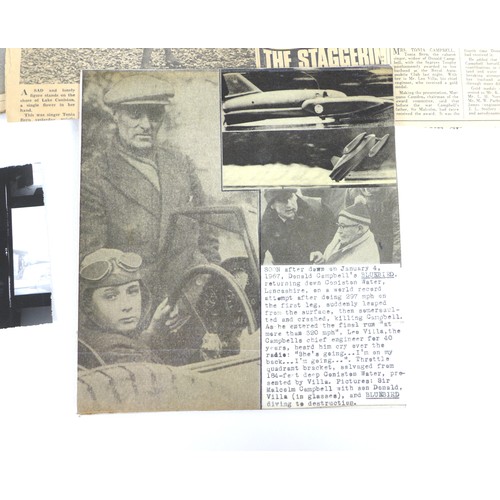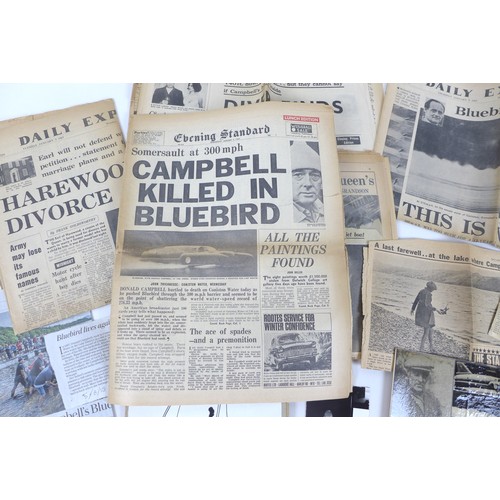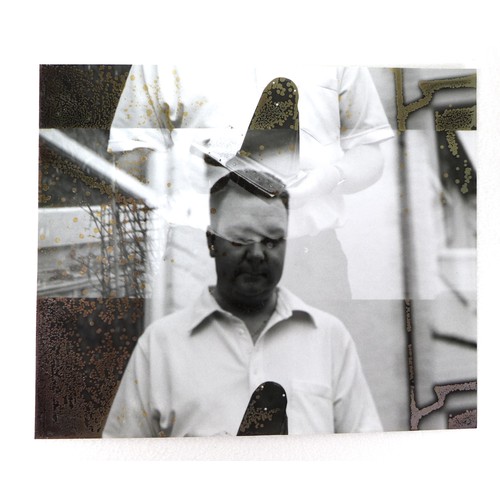 A throttle pedal quadrant bracket from Donald Campbell's 'Bluebird' K7, mounted on a wooden pedestal with a typed inscription 'Throttle quadrant from Donald Campbell's Bluebird. Soon after dawn on January 4, 1967, he was returning down Coniston Water, Lancashire, on a world record attempt after doing 297 mph on the first leg when, suddenly, Bluebird leaped from the surface, the somersaulted and crashed, killing Campbell. As he entered the final run "at more than 320 mph", his [hand] on the throttle, Leo Villa, the Campbells chief engineer for 40 years, heard him cry over the radio: "She's going...I'm on my back...I'm going...". Bracket salvaged from 184-feet deep Coniston Water and presented to CRE', bracket itself 10.5 by 10.5 by 17.5cm high, as mounted 17.5 by 11 by 20cm high, together with four letters of provenance dated June - December 1967 in reply to letters sent by Christopher Elliott (the previous owner of this bracket), from Norris Brothers Limited, Leo Villa (Campbell's chief engineer), and Joan Villa (Leo's Wife), which detail Mr Elliott's great interest in the tragic affair and his polite request for a small relic from the Bluebird which Leo Villa agreed to, Joan Villa eventually sending his this throttle quadrant bracket to Mr Elliott, and also with a small archive of ephemera, contemporary newspapers with coverage of the tragedy, a photograph of the bracket, and drawing thereof.

Provenance - From the Christopher Elliott collection of militaria, mechanical and social history. This throttle quadrant bracket was gifted by Leo Villa to Christopher Elliott in November 1967 and has been one of the highlights of his incredible collection, following Mr Elliott sad passing in 2020 his family have decided to sell many of these incredible items through Batemans of Stamford.
Auction Date:
2nd Oct 2021

at 10am



Fees apply to the hammer price:
Room and Absentee Bids:
20% inc VAT*
Online and Autobids:
20% inc VAT*
*These fees include buyers premiums and internet surcharges.
Please see the
auctioneers terms & conditions
for more information
Other Lots in this Auction
Sale Dates:
2nd Oct 2021 10am (Lots 1 to 233)

Telephone(s):
01780 766466